(Cinet) - Located in Vĩnh Lộc District, Thanh Hóa Province, Hồ Citadel was inscribed on UNESCO World Heritage Site on 2011. Considered as the only stone citadel remaining in Southeast Asia and one of the few remaining in the world, Hồ Citadel has always bewildered scientists and visitors by its mysteries.
The mystery of construction technology
Hồ Citadel is composed of the Inner Citadel, La Thanh Outer Wall and the Nam Giao Altar. The Inner Citadel constructed of large limestone blocks represents a new development of architectural technology. The fact that it took only 3 months (from Jan to Mar 1397) to finish this citadel is still striking the scientists. It is unexplainable of how the workers were able to transport huge blocks of stone (aver. from 10 to 20 tons per block) to the construction site in such a short period. Another mystery is that despite there was no any mortar used between each stone block, the outer walls and the gates of the citadel still remain quite intact over 600 years of existence.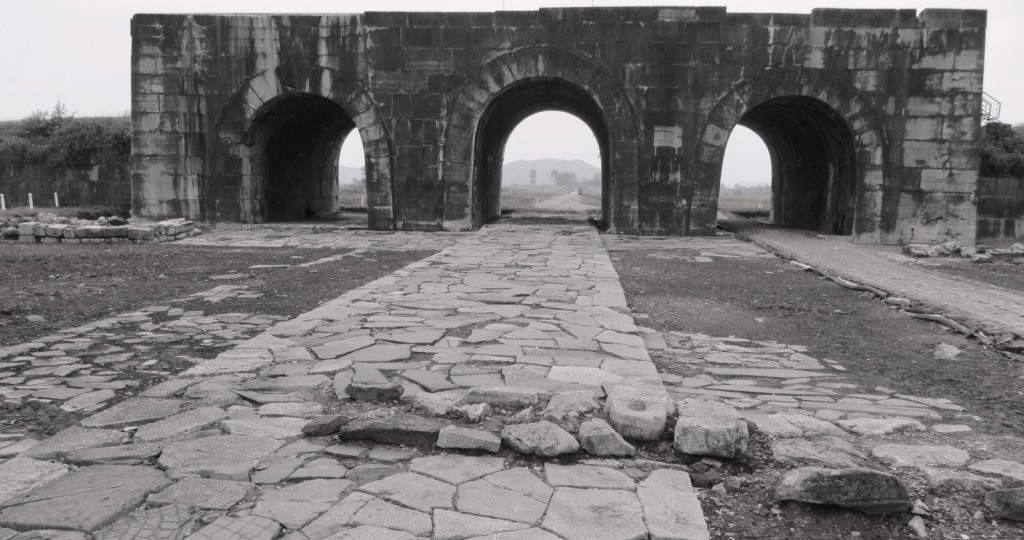 The gate after over 600 years of existence (source: Vietnamcoracle)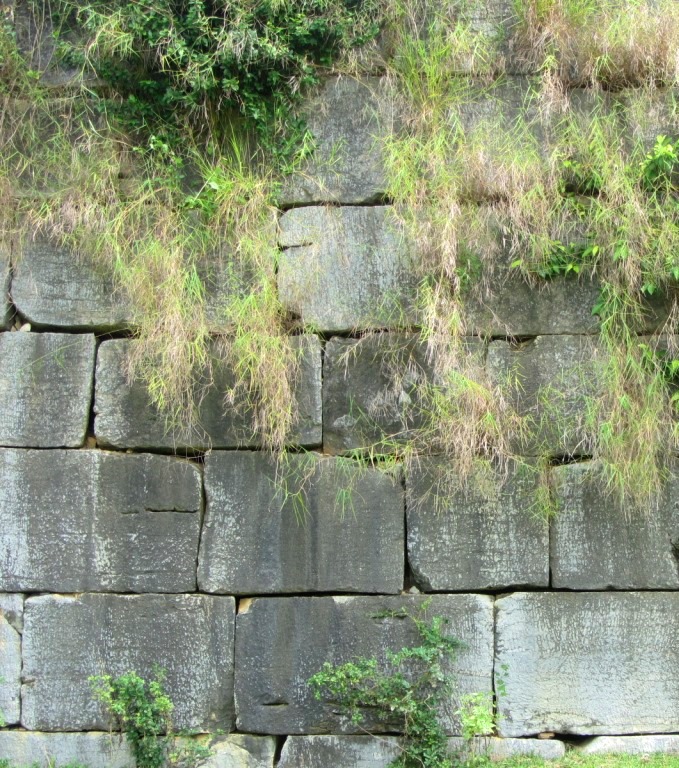 There was no mortar used between every block of stone (source: Vietnamcoracle)
The mystery of the beheaded stone dragons
The mystery behind two of beheaded stone sculptures of dragons in Hồ Citadel is still looking for an answer. These dragons used to stay in the center of the citadel, but after Hồ Quý Ly was defeated by the Ming invasion from China in the 15
th
century, they mysteriously disappeared. In 1938, the first dragon was found again by a famer; and a few years later, the other was finally excavated. No one really knows why the dragons had been beheaded. Some says that Chinese Ming armies did that after successfully occupied Vietnam (then known as Đại Ngu) to declare their victory completely. Other says that the dragons were beheaded by Hồ dynasty's protestors. Some locals believes that a lots of jewelries had been hidden inside the eyes of the dragons, resulting in their heads were cut and stolen.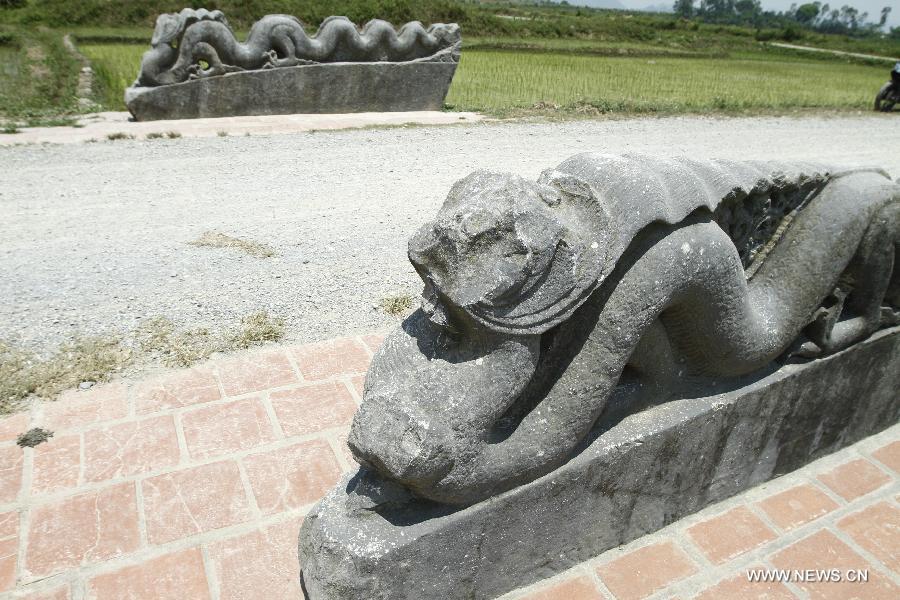 The beheaded dragons lies in the center of the old citadel (source: news.cn)
The mystery of the buffalo's skeleton
In the process of excavation, a full skeleton of a buffalo was found at Nam Giao Altar. This raised a question of why a buffalo, an everyday farming cattle had been buried in such a sacred and holy place like Nam Giao Altar. Mr. Do Quang Trong, Director of Conservation Center for Hồ Citadel believed that the concept of three holy animals including buffalo, goat and horse has long rooted in Viet people's mind. Besides, Thanh Hoa is the land of agriculture; therefore buffalo has always been respected and considered as the best 'friend' of farmers. That might be reason why Ho Quy Ly used buffalos in holy rituals at Nam Giao Altar.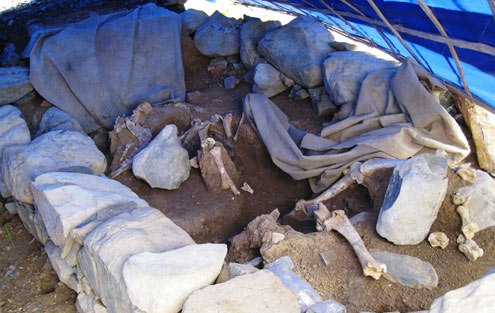 The whole skeleton of buffalo was excavated in Nam Giao Altar (source: Internet)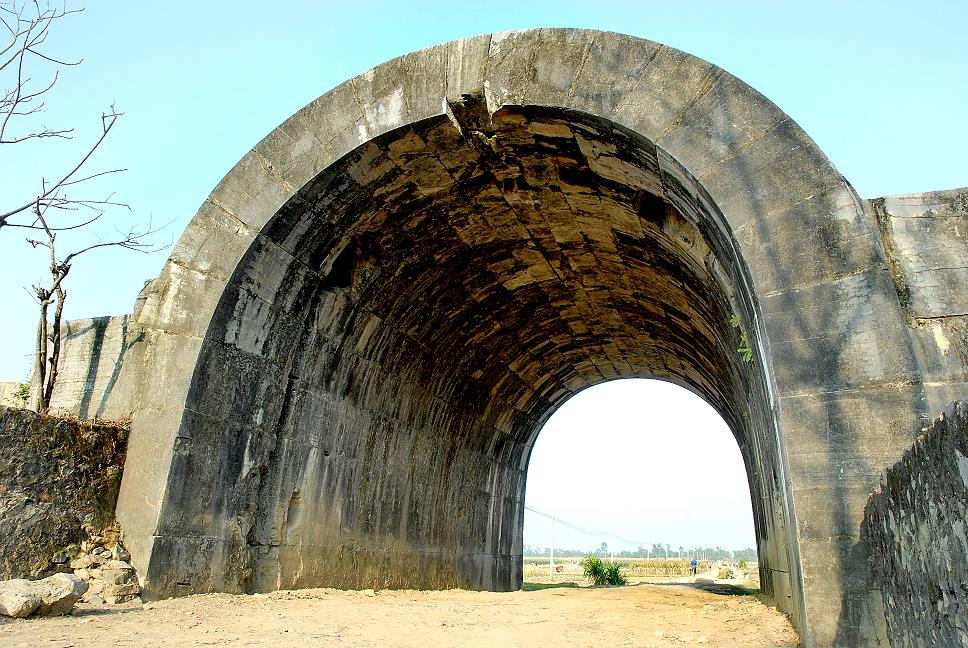 The almost intact gate over 600 years (source: Internet)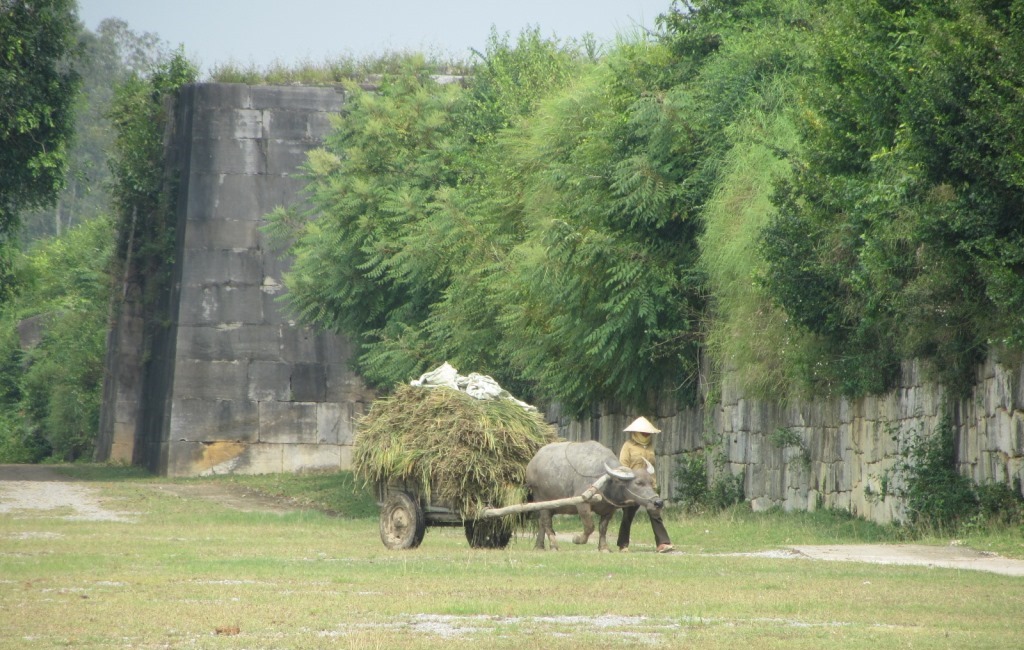 A peaceful corner of the old citadel (source: vietnamcoracle)
Phuong Do