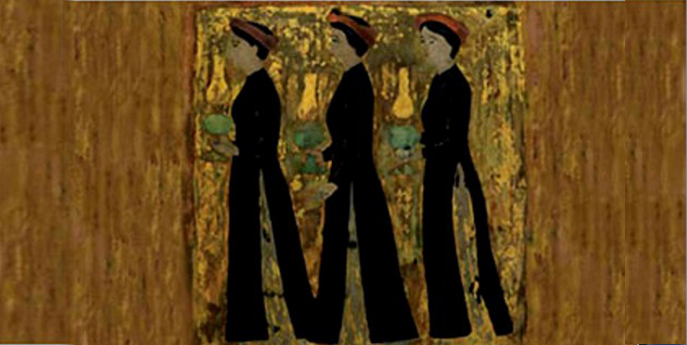 Illustrative image
(Cinet)-To introduce general to music now and before, a music program "Music story of the Old Quarter" started on May 08 at 50 Dao Duy Tu street, Hanoi.
The program comprised
quan ho
(love duets),
chau van
(spiritual singing),
cai luong
(reformed theatre),
cheo
(traditional opera),
ca tru
(ceremonial singing),
xam
(blind wanderers' music), and
tuong
(classical drama).
Programs attracted leading artists and musicians such as People's Artist Thanh Hoai, Oustanding Artist Doan Thanh Binh, People's Artist Nguyen Xuan Hoach and Outstanding Artist Dang Cong Hung. In the first program, artists will perform traditional folklore arts.
The program aimed to replicate the footsteps of the city's music through history, using traditional voices, rhythms and beats combined with contemporary installation arts. The performance will be delivered by top class singers and musicians.
Musician Vu Nhat Tan, member of Dong Kinh band said that musical space has been downgraded. The program aims to restore a music space of Vietnamese people. Some performers will sing and play an instrumental equipements. Some artisans and artist expects to teach some skills of the music to the next generation. The program is sponsored for anyone that loves traditional music.
By some songs, ryhmn of some forms of music, the program send the audience a traditional music space of Vietnam to enjoy some forms of the music about people, culture and history of the capital. Through the portrayal of Vietnam's unique music, the Old Quarter's story of music is hoped to successfully communicate
the core
values inside Hanoi's culture, history and humanity to the audiences, both local and foreign.
Accordingly, the program is scheduled for the second Friday every month. Each program will perform a kind of traditional music. The post Music Story of the Old Quarter appeared first on Hanoi Grapevine.