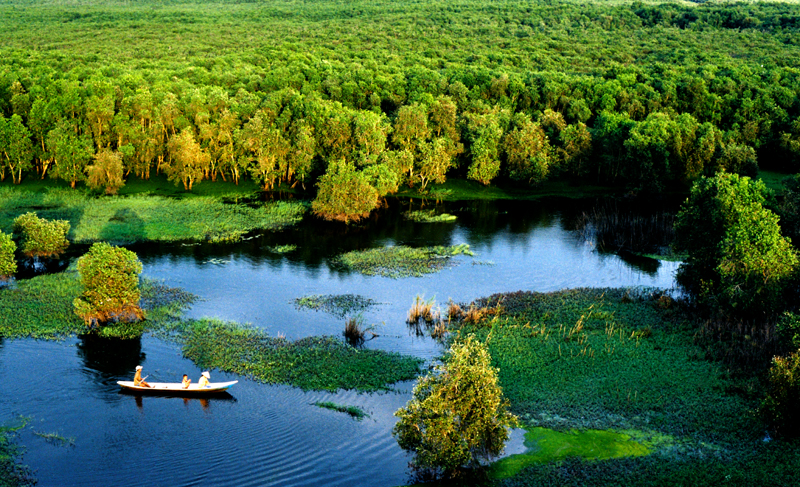 (Cinet)- Hau Giang province located in the inland areas of the Mekong Delta is separated from the former Can Tho Province. Its area ranks 11th and population 13th out of 13 provinces in the southwest Vietnam. It was explored late, mostly in the late nineteenth century.
Hau Giang borders Can Tho city in the North, Soc Trang province in the South, Hau river and Vinh Long provincy in the the East. The province covers an area of 1.602,5 square kilometres, and its population was 769.200 peoples (according to statistic in 2011).
Cultural Resources
Cultural Heritage
Hau Giang has nine historical and cultural heritages at national level such as Hau Giang provincial People's Committee (Phu Huu commune), Nam Ky Khoi Nghia Relic Site (Phu Huu A commune, Chau Thanh district), headquarters of stopping fight Southest Union, bases of Can Tho People's Committee Provincial (Phuong Binh commune, Phung Hiep district), victory monument Tam Vu (Thanh Xuan commune, Chau Thanh A district), temple of Uncle Ho (Luong Tam commune), the Historical Site of the Provincial Party Committee's Base and Long My Historical Site (Uncle Ho temple and Victory 75 enemy battalion), the Vi Thanh - Hoa Luu populous area, Vam Cai Sinh Victory Monument (Ward 7, Vi Thanh City).
Besides the nine national historical sites, Hau Giang has 6 provincial monuments. Hau Giang has a dense network of rivers, canals and tropical monsoon climate, which makes Hau Giang culture associated with the culture of rivers and steams. Hau Giang organizes 27 festivals, of which 13 religious, 10 folk, 4 revolutionary historical ceremonies, especially the boat racing festival attracts a lot of tourists every year.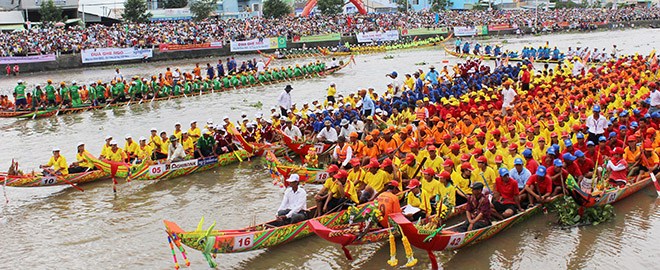 Performing Arts
The most typical art in Hau Giang is Don ca tai tu (recognized as intangible cultural heritage). Currently, there are about 100 clubs of this kind of music which are active in the province.
Destination
Under unique natural conditions, main tourism trends of Hau Giang are exploring the nature featured by water gardens. Hau Giang has developed many projects of eco-tourism gardems combined with services of entertainment, dining and relaxing, etc.
Hau Giang has the diverse traditional villages reflecting the unique culture of the land and people. The specialties of Hau Giang fruit trees are also more popular such as Cau Duc pineapples, Phu Huu grapefruit, Long Tri tangerine...In addition, the province has seafood specialties like delicious and famous fish extraction strabismus Vi Thanh throughout the Mekong Delta..., which contributes to the attraction of the local tourism.