(Cinet)- Ha Noi, the capital of Socialist Republic of Vietnam, is the political - economic - cultural - scientific and technological center of the whole country. Ha Noi ranks second and first in terms of population and area respectively. It is in the list of 17 cities with the largest area in the world.
Ha Noi borders Thai Nguyen, Vinh Phuc provincies in the North, Ha Nam, Hoa Binh provincies in the South, Bac Giang, Bac Ninh and Hung Yen provincies in the East. The province covers an area of 3.324,92 square kilometres, and its population was 6.448.837 peoples (
according to statistic in 2009
).
Cultural Resources
Cultural Heritage
Hanoi has the most relics in the country including 1,952 relics in old Hanoi, 3053 historical monuments in Ha Tay, 170 monuments in Me Linh district and 4 communes of Luong Son district (Hoa Binh).
The number of relics ranked accounts for 42.65% (2,209 monuments) including two world cultural heritage: the central sector of Imperial citadel of Thang Long – Ha Noi, the temple of LiteratureImperial Academy (Quoc Tu Giam) with 82 stone steles honouring doctoral candidates in Le – Mac Dynasty (Documentary heritage from World Memorial program).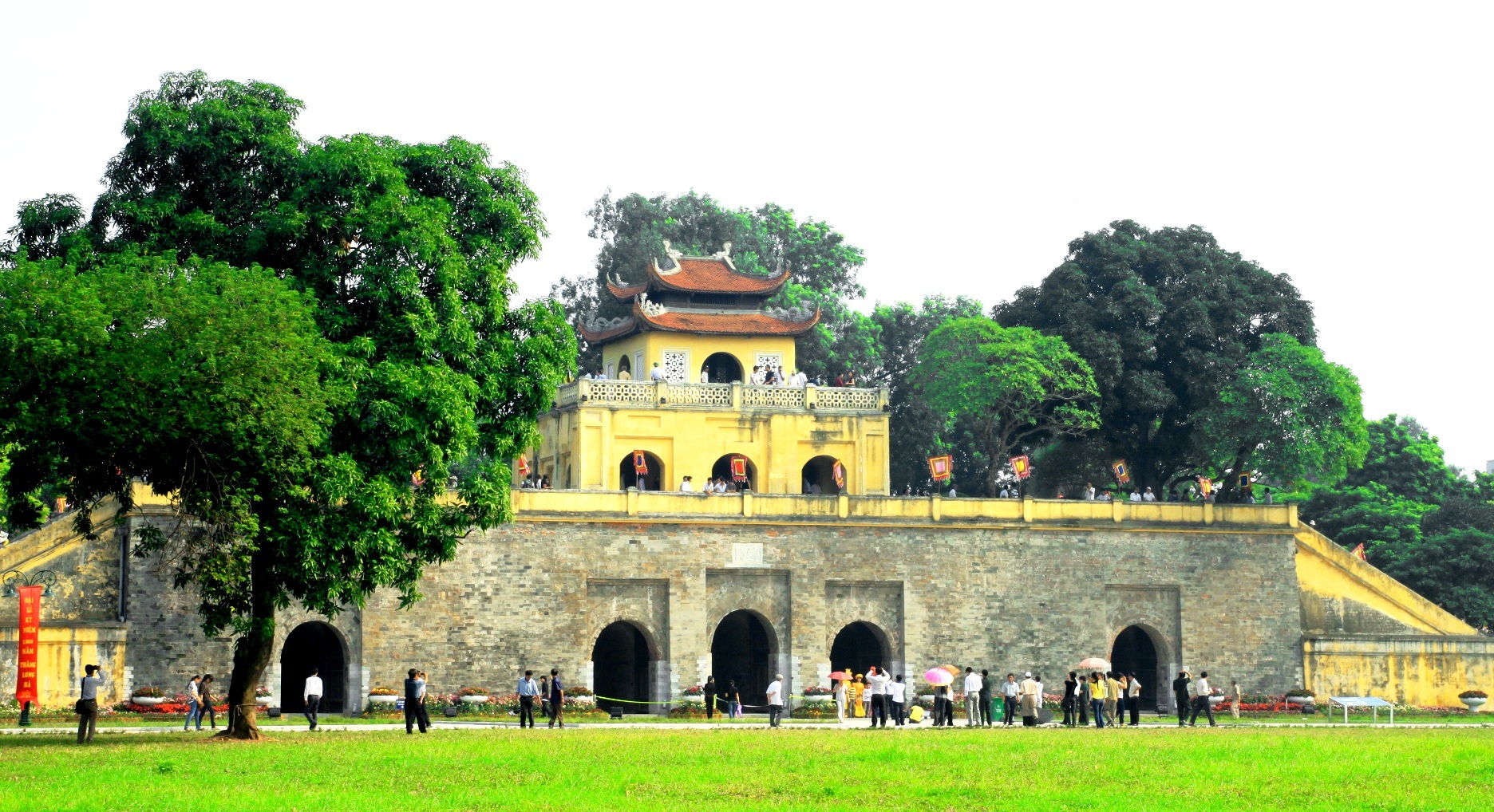 Imperial citadel of Thang Long
In addition to three recognized previously monuments like the central sector of Imperial Citadel of Thang Long – Ha Noi, Van Mieu - Quoc Tu Giam (Temple of Literature) and Co Loa Temple, Hanoi has 5 more monuments recognized by the government as national special monuments at the end of 2013, including Tay Dang communal house (Ba Vi district), Hai Ba Trung temple (Me Linh district), Hat Mon Temple (Phuc Tho district), Ngoc Son Temple and Hoan Kiem Lake area (Hoan Kiem district), Phu Dong temple (Gia Lam district).
The great treasure of cultural heritages contributes to building the image of an ancient, friendly and attractive capital. It is evident that many reputable travel websites constantly voted Hanoi as an ideal destination.
Performing Arts
Hanoi is the cradle of many forms of traditional and modern arts including Cheo (traditional operetta), circus, water puppetry, plays, folk-song, pantomime, opera, symphony, singing, dancing, music, reciting a poem, comedy, vaudeville...Especially Ca tru was recognized by UNESCO as the intangible cultural world heritage and in urgent protection.
Destination
Besides the great treasure of cultural heritages, many attractive tourists destinations in Hanoi include the system of temples, festivals, landscapes, ancient villages, craft villages, amusement places, restaurants, hotels.
In addition, Hanoi also attracts tourists by the characteristics of its own culinary culture in the North. Especially, three dishes internationally recognized as the value of Asian cuisine include noodles, Thang Noolde Soup with Chicken, Egg and Pork Recipe.
The famous hotels in Hanoi are known as Mövenpick Hotel (get the prize of hotel for merchants), Metropole, Hilton, Daewoo, Grand Plaza, Horison, Intercontinental Hotels.