(Cinet) - Bac Giang is a province located in the Northeast region of Viet Nam, being situated 50 kilometers to the east of Hanoi. Since 2012, Bac Giang has been in Hanoi region project instead of belonging to the Northeast midland and highland.
The province covers an area of 3,848.9 square kilometers and it had population of 1,558,000. Bac Giang is home to 26 ethnic groups, among them, the Vietnamese group comprised 88.1 percent, following by Nung people, Tay people, San Chay, San Diu, Dao people, etc.
Bac Giang is divided into 10 administrative units, comprised one city municipality Bac Giang and 9 rural districts, including: Yen The, Tan Yen, Luc Ngan, Hiep Hoa, Lang Giang, Son Đong, Luc Nam, Viet Yen, Yen Dung…
Cultural Resources
Cultural Heritage
Bac Giang 's cultural resources originated in an ancient culture and history. The province owned cultural sediment basement. In term of intangible cultural resources, there are 2,237 vestiges, among them 109 vestiges were ranked in National Level and Specially National Level; 276 vestiges is recognized in Provincial Level. Besides, Bac Giang owned 255 communal houses, temples, pagodas and 7 revolutionary historic vestiges.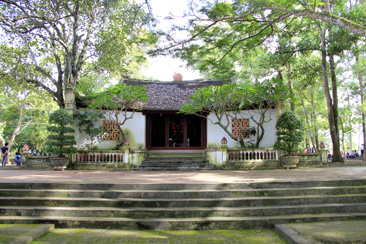 The Mac dynasty Ancient Citadel and Yen The Insurrection vestiges
The above vestiges is arranged in almost all of districts and city, especially Xuong Giang Citadel, The Mac dynasty Ancient Citadel, Place - names in the Yen The Insurrection, ATKII in Hiep Hoa Districts, Vinh Nghiem pagoda, Bo Da pagoda, Dinh Huong Funeral House, , Lo Hanh, Tho Ha, Tien Luc Communal House,… A remarkable event in 2012, Woodblocks of Buddhist Sutra in Vinh Nghiem Pagoda was recognized as a World Documentary Heritage in Asia Pacific by UNESCO.
Performing Arts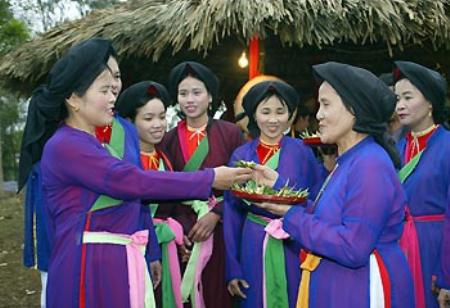 The residents here is always proud of the origin of " quan ho" singings
Besides, Bac Giang also owned plentiful of the intangible cultural resources, some of them was admitted as a World Intangible cultural Heritage, including " quan ho " singing and " ca tru". Along with the World Heritage, the melodies of " Then", "Ong", 'Ví", "Soong Hao" Singings charmed someone even who used to hear them once. Hundreds of Northeast Special Festivals made contribution to fortify Bac Giang's Culture. The residents here is always proud of the origin of "quan ho" singings with 23 "Cau "riverside villages existed parallel "quan ho" singings in Bac Ninh. Furthermore, Vinh Nghiem pagoda in Bac Giang was known as the origin of the "Truc Lam Trinity" as well as India Buddhism was reflected in Bo Da pagoda.
Destination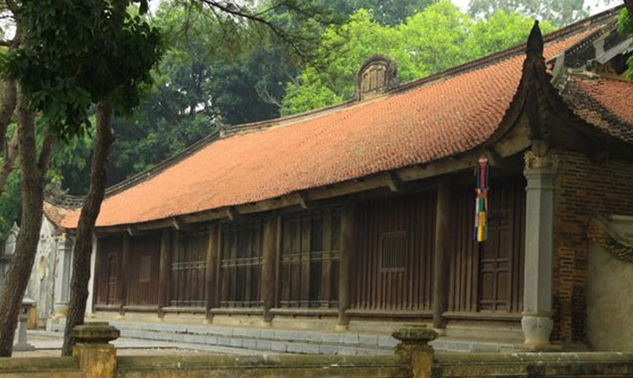 Vinh Nghiem pagoda
Mother Nature gives for Bac Giang plentiful of the landscape scenery locations with the net of caves and primitive forests, diversity plants, superb waterfalls... that 's what fascinated thousands of visitors. There are many Ideal destinations, for example: Khe Ro primitive forest, Suoi Mo ecotourism Zone, Cam Son lake, Khuon Than lake, etc. Other sights in the province interested to visitors are Lo Hanh Communal House, Yen The Insurrection vestiges, Vinh Nghiem pagoda, Bo Vang pagoda, Tho Ha Village, the "safe zone" ATK2, Xuong Giang Citadel, etc.