(Cinet)- Project " Training and using some talents in ministerial school of culture and arts up to 2020" has been approved by Ministry of Culture, Sports and Tourism according to Decision No. 764/QĐ-BVHTTDL.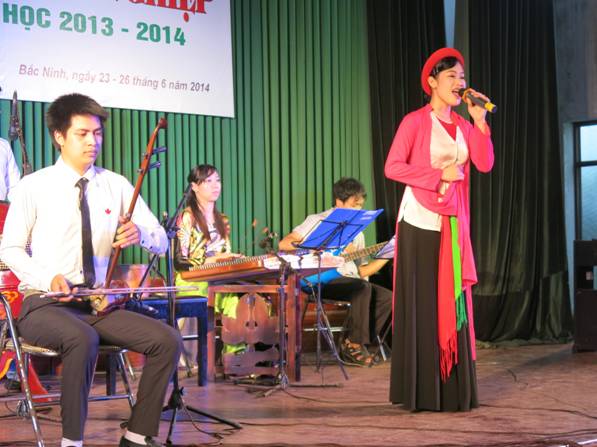 Illustrative image
The project aims to propose some tasks, contents, approaches and measures to train and use some talents in some cultural schools of the ministry; build an annual plan to meet some agencies.
To propose some measures to enhance some conditions to serve teaching and studying for some talents in the ministerial schools: lecturer, textbook, equipment. Proposals to policy for using and developing some talents at post-graduation. Training and developing some talents play an important role of culture, arts and create more conditions to renew progress of culture and art, which contribute to build and develop culture and literature of Vietnam in the integration.
Accordingly, the Plan consists of some following contents:
1. Submitting Decision to the ministry to establish the Edition Board, the Draft Board and Plan to build the Project; estimated expenses to build the Project.
2. Draft to build outline of the Project; build some papers to inspect; take some opinions of the Edition Board and the Draft Board to fulfil the outline.
3. Carrying out the inspection in some training sectors; collecting and analyzing some statistics; writing some projects of the project; collecting some Draft 1 of the Project and meeting with the Edition Board and the Draft Board to contribute some opinions of the Draft; receiving some opinions to adjust and fulfill the Draft 2 of the Project
4. Seminar to take some contributing opinions of the Draft 2 of the Project and receive some opinions of the seminar to adjust and supplement the Draft 3 of the Project.
5. fulfilling the master project 4 and submit to leader of the ministry to establish the Council for the project.
6. Meeting with the Council of the Project; adjusting and fulfill the Project at the last time and submit to the ministry for decision.