(MOCST)- In the morning of September 10, in Hanoi, the Ministry of Culture, Sports and Tourism hold a workshop on "Impacts of the Fourth Industrial Revolution on film industry".
Deputy Minister Ta Quang Dong, Acting Director of the Cinema Department Nguyen Thu Ha, Director General of Department of Science, Technology and Environment Tu Manh Luong chaired the event.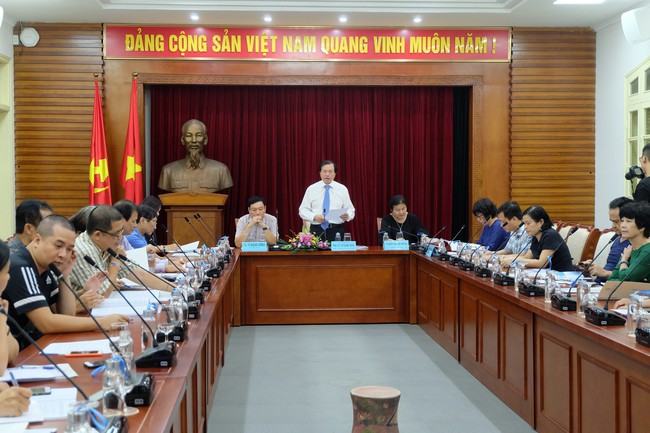 The event.
The seminar also attracted the participation from scientists, managers, artists and representatives of agencies and units in the film industry.
Deputy Minister Ta Quang Dong affirmed that digital technology has changed almost completely original movie industry. Hence, in the context of film making shaped by constantly growing technology, what do Vietnam cultural industry in general and national film industry in particular do to maximize the advantages and minimize the difficulties of these new technologies?
The Deputy Minister also said that, the workshop is an opportunity to discuss and reach the consensus on making film in the new period, such as: assessing of impacts, advantages and challenges when applying new technology to the field of cinema of our country; applying technology to improve the quality of state management, statistical activities; cinematographic technologies in digital film production, distribution and storage; copyrights and other rights in a digital environment .... The preparation of human resources and financial resources for successfully accessing the advantages brought by the Fourth Industrial Revolution to the film industry.
At the seminar, the delegates focused on assessing and exchanging on some key factors about the current situation of applying technology in the field of cinema, some key requirements for modern film industry and major solutions to integrate science and technology achievements in the development of Vietnam's film field.
An Binh