(MOCST)- On Sep 10th, Director of International Cooperation Department (ICD) Nguyen Phuong Hoa met Information and Cultural Counselor Pam S. DeVolder from Embassy of the United State of America in Vietnam.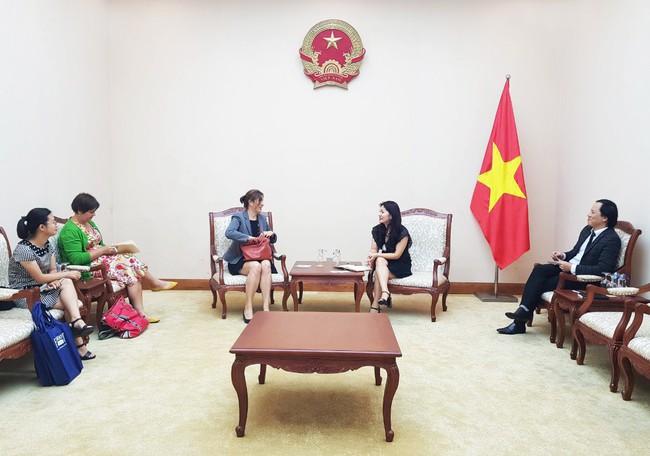 (photo: ICD)
The meeting's agenda focused on the preparation for a series of activities to celebrate the 25
th
anniversary of establishing Vietnam – US relations in 2020.
Speaking at the meeting, Ms. Pam S DeVolder expressed her appreciation of MOCST's efficient support for US embassy in Vietnam in the fields of culture and arts. She also mentioned the success of Vietnamese Days in America, taken place in Kennedy Center, Washington D.C. and Museum of History in New York on the occasion of 20
th
anniversary of establishing Vietnam – US relations in 2015.
Director Nguyen Phuong Hoa welcome Ms. Devolder to Vietnam and also shared with her wishes to organize events promoting Vietnamese culture in the US. She hoped US Embassy in Vietnam will support and cooperate with MOCST in organizing such events in future.
Also in the meeting, US Embassy's
Counselor
introduced with MOCST the logo sample designed by a Vietnamese artist for the 25
th
anniversary Vietnam – US relation.
(MD)