(MOCST)- On Sep 8, the award ceremony of the contest "A Small Action for Plastic Waste" was taken place in Vietnam National Village for Ethnic Culture and Tourism (Dong Mo, Ha Noi).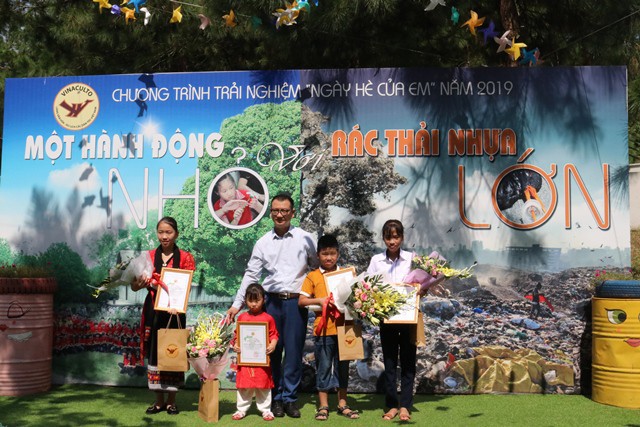 (photo: Hai Yen)
Organized by the Management Committee of The Village, the contest aimed to promote products and activities in young people in order to reduce or recycle plastic waste. As a part of the program "My summer", the event was also inspired by the call of PM Nguyen Xuan Phuc for a joint action on solving the issue of plastic waste.
According to Nguyen Thanh Son, Director of the Management Committee said, the organizers hoped to share the message that each individual, especially young people should try their best to protect the global environment, not just by words but realistic actions no matter how small they are.
After 3 months (Jun 1 to Aug 31, 2019), the contest attracted 2,000 direct participants out of 15,000 visitors to the working space "My summer". Using materials recycled from plastic waste, participants have created many products not only unique but also high value in use, such as decorative trees, sleeping lamps, tank and train miniatures etc.
38 entries have been selected to the final round and prizes were awarded in four different categories.

(MD)