(MOCST) -

On August 25th,

a special concert organized by MOCST on

the 50th anniversary of the implementation of President Ho Chi Minh's wills (1969 - 2019), was taken place in Hanoi Opera Ho

use.
Attenting the concert were Prime Minister Nguyen Xuan Phuc; Politburo Member and Standing Secretary of Party Central Committee Tran Quoc Vuong; Politburo Member and Head of Central Organizing Committee Pham Minh Chinh; Politburo Member and Head of Central Propaganda Department Vo Van Thuong; Head of Internal Affairs Committee of Phan Dinh Trac; Chief Justice of the Supreme People's Court Nguyen Hoa Binh; Director of Ho Chi Minh National Political Academy Nguyen Xuan Thang; Vice Chairman of the National Assembly Uong Chu Luu; Chairman of the National Council of the National Assembly Ha Ngoc Chien; Minister of Culture, Sports and Tourism Nguyen Ngoc Thien; Minister of Information and Communications Nguyen Manh Hung; Chairman of Hanoi City People's Committee Nguyen Duc Chung etc and hundreds of audiences and art lovers in Hanoi.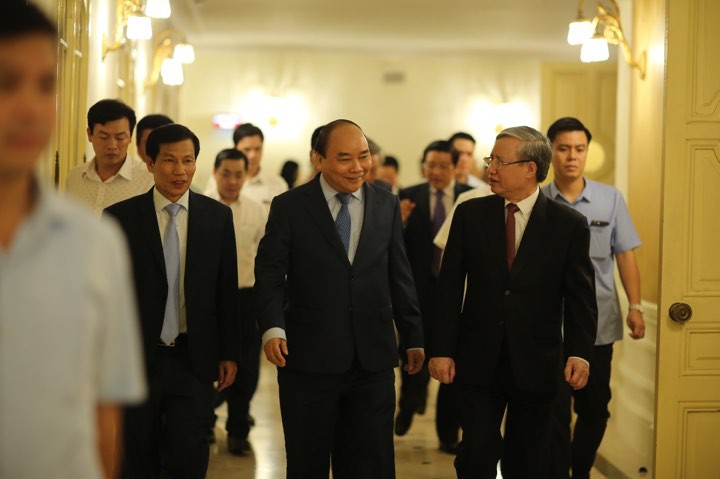 Prime Minister Nguyen Xuan Phuc

(middle) attended the concert on Aug 25th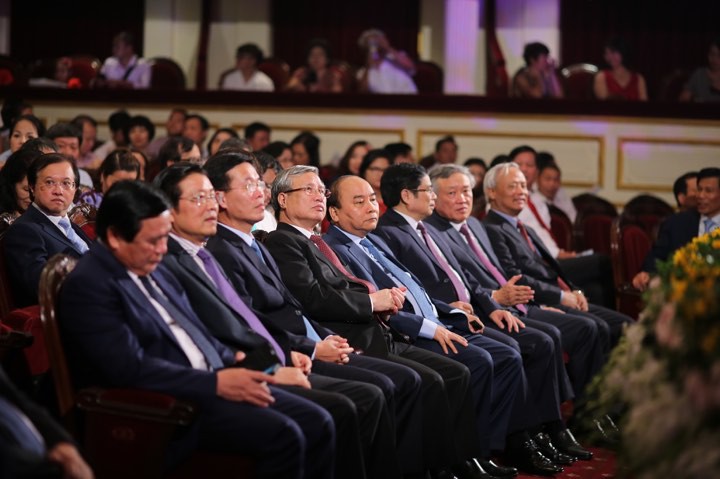 The concert was organized by Ministry of Culture, Sports and Tourism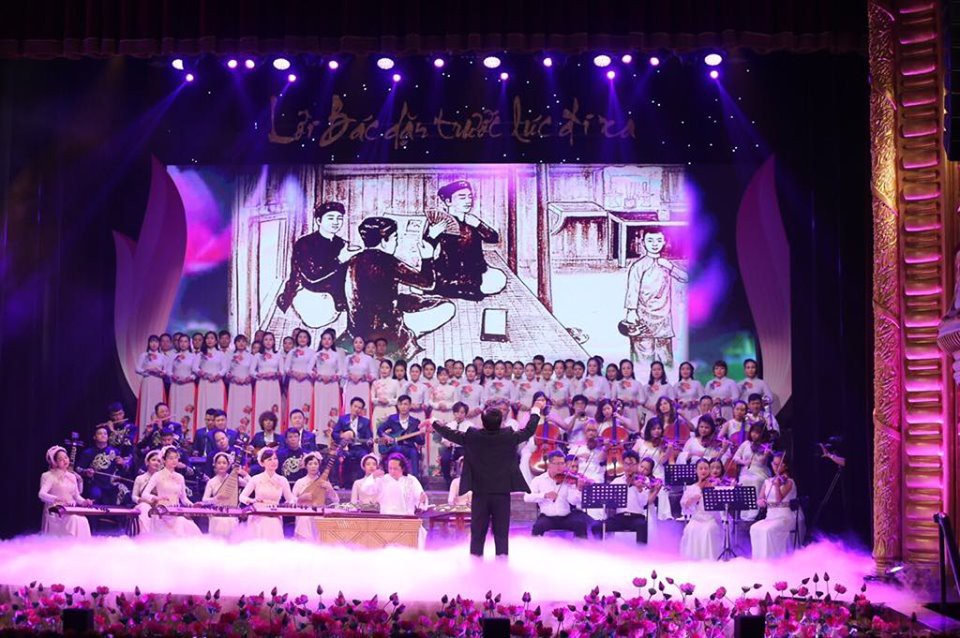 The special concert included three parts as "Searching for the soul of the country",
"Return" and "He was the trust of victory".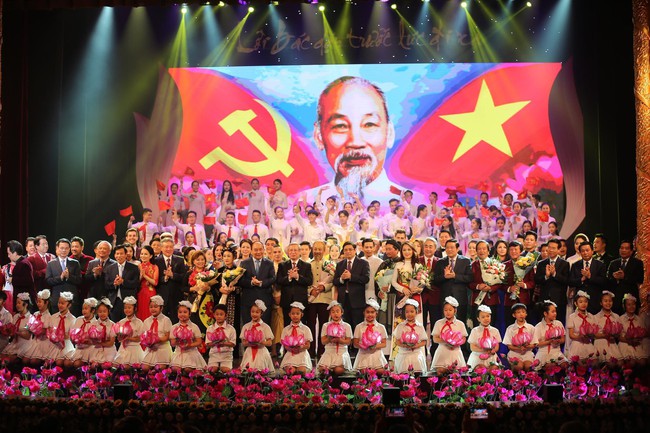 The concert brought together many leading artists of Vietnam,
such as People's Artist Quang Tho, People's Artist Thu Hien, People's Artist Thai Bao,
People's Artist Vi Hoa, People's Artist Ngoc Binh, People's Artist Kieu Oanh etc
with the participation of famous dance groups and choirs of Vietnam National Academy of Music,
Vietnam Music and Dance Theater, Vietnam Opera and Ballet Theater.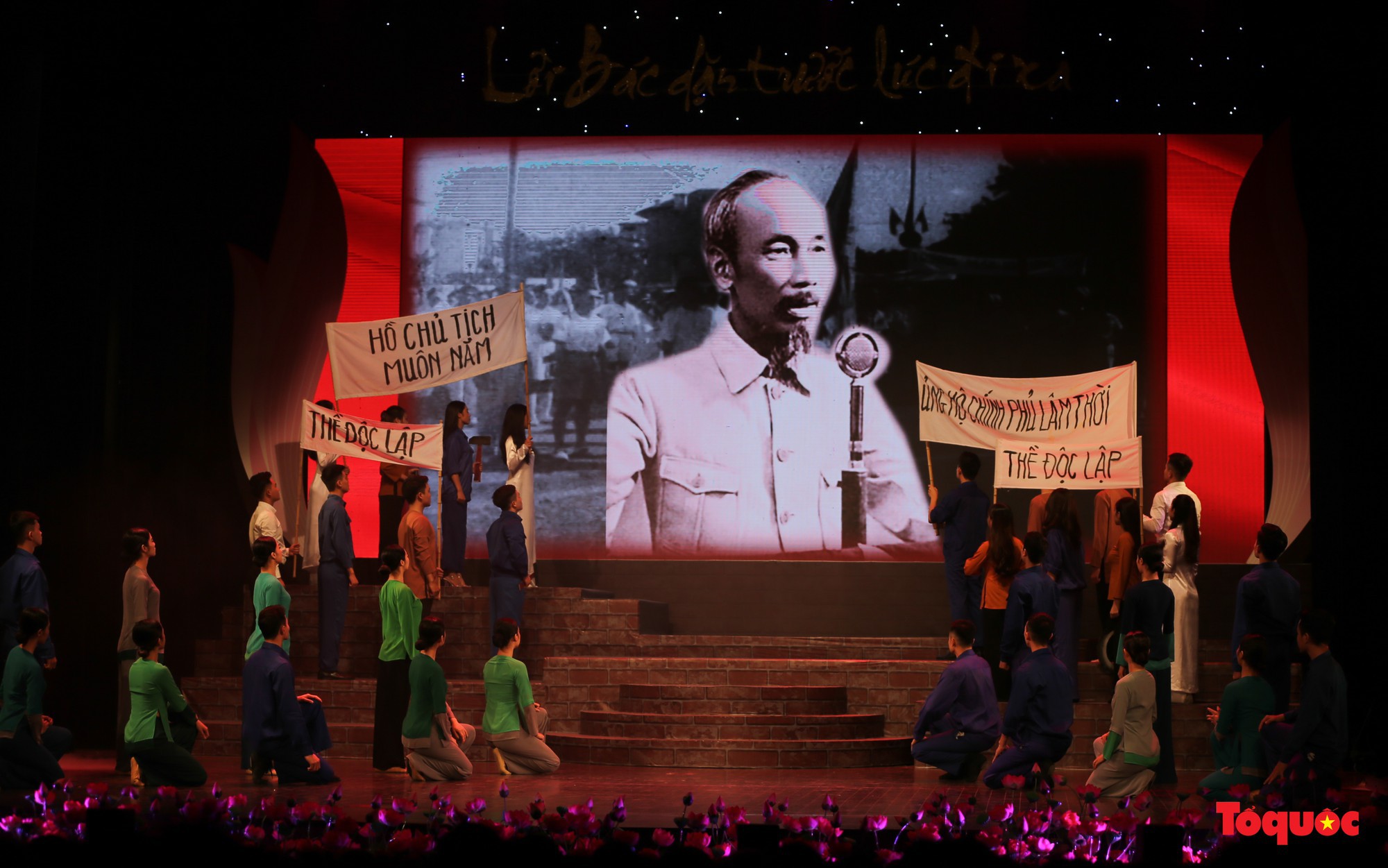 Audiences enjoyed a wonderful night with beautiful songs about President Ho
(MD)