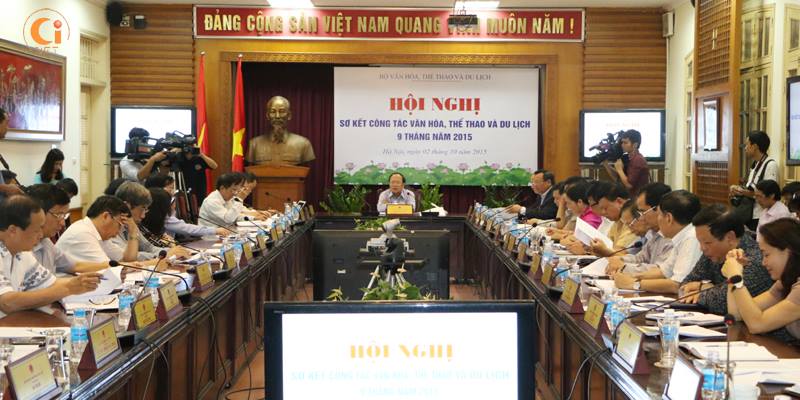 Illustrative image. Source:Cinet
(Cinet)- Ministry of Culture, Sports and Tourism entrusts the ministerial office in an association with some relevant agencies to organize conference on summarizing some activities of culture, sports and tourism in 6 months of early 2016 in Ha Noi.
Accordingly, the conference will be organized on July 04 at head office of Ministry of Culture, Sports and Toursim. Participants are leader of the ministry, vice-secrectariat of the Party Committee of the ministry; president of Trade Union, Secrectary of the Youth Union and representatives for ministerial sectors and relevant agencies.
In 06 months of early 2016, some activiites of culture, family, sports and tourism gained many results as follows: activities of culture, arts, sports to welcome the the 12th National Congress of the Communist Party of Viet Nam; maintenance and development of heritage values; "Viet Nam cultural days in Russia 2016" event; the State management activity in terms of sports; international tourists to Viet Nam in 5 months of early 2016; promotion and introduction of tourism.
In 06 months of late 2016, Ministry of Culture, Sports and Tourism will continue to build and fulfill Draft of legal document in the legal program 2016 and some documents to submit to the Government, the Prime Minister. The Ministry will promulgate and implement Action Program of the industry according to Resolution of the Party Congress.
Therefore, the conference will focus on clarifying some limits and disadvantages; giving some proposals and requirements in 06 months of late 2016.