(Cinet) - The Ministry of Culture, Sports and Tourism has announced the approved results of the list of relic sites which are verifed and documented as special national relics.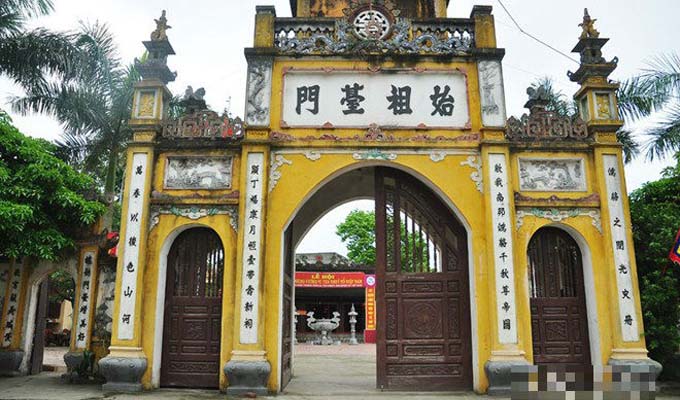 Kinh Duong Vuong temple (Photo: Vietnamtourism.com

vietnamtourism.com)

)
Accordingly, many relic sites haven't met criteria of approved records submitted to the Prime Minister for considerating and ranking special national relics. They include the historical relic site of Ba Chuc Grave in Ba Chuc commune, Tri Ton district, An Giang province; Kinh Duong Vuong Mausoleum and Temple in Dai Dong commune, Thuan Thanh district, Bac Ninh province; Cidatel Emperor in Nhon Hau commune, An Nhon town, Binh Dinh province; Military Base D in Vinh Cuu district, Dong Nai province; Vestige of Tran Phu in Tung Anh commune, Duc Tho district; Huong Khe Uprising, the royalist movement in Huong Gian commune, Vu Quang district, Ha Tinh province; the U Minh Thuong Military Base in An Bien, An Ninh, Vinh Thuan district and Ba Hon Monument in Tho Son commune, Hon Dat district, Kien Giang province; Kon Tum Prison in Quyet Thang ward, Kon Tum city, Kon Tum province; Sapa Ancient Rock Field in Ta Van commune, Sa Pa district, Lao Cai province; the memorial monument of Huynh Thuc Khang in Tien Canh commune, Tien Phuoc district, Quang Nam province; Vestige of General Secretary Le Duan in Trieu Thanh commune, Trieu Phong district, Quang Tri province; La Tien Temple in Doan Hung commune, Hung Ha district; Tuong A Sao Temples and Shrines, Communal Houses in An Thai commune, Quynh Phu district, Thai Binh province; Truong Dinh Tomb, Ward 1, Go Cong town; locations in Truong Dinh Uprising in Cong Dong district; Stockade in Phu Tan commune, Phu Tan district; Ap Bac Victory Monument in Tan Phu Commune, Cai Lay District; Go Thanh Archaeological relic in Tan Thuan Binh commune, Cho Gao district, Tien Giang province; Dong Dau Archaeological Relic, in Yen Lac town, Yen Lac district, Vinh Phuc province; Duong Cuong Temple in Dong Cuong commune, Van Yen district, Yen Bai province; the historical relic of Dong Khe victory in Thach An district, Cao Bang province.