Viet Nam's Phạm Minh Giang has been nominated for the best futsal club coach in the world of 2020.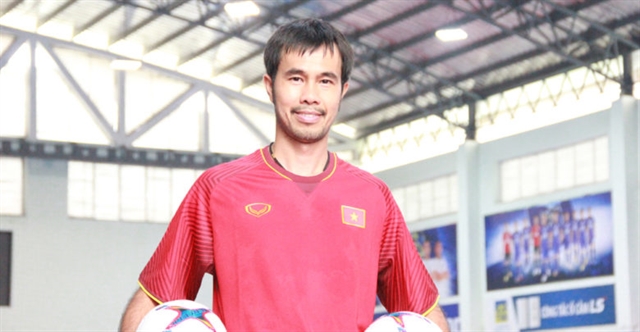 Phạm Minh Giang of Việt Nam will have a chance to be best futsal club coach of the world. Photo thethao7ngay.vn
Futsalplanet.com named Giang of Thái Sơn Nam FC as one of 10 nominees.
Giang, also the national team head coach, is the only Asian coach on the shortlist.
He will vie for the title against Brazilian Ricardo Di Izeppe "Ricardinho" who coaches Magnus Futsal of Brazil, Spanish Andreu Plaza Alvarez who guides Barcelona of Spain and Portuguese Nuno Sérgio Dos Santos Dias who runs Sporting Clube de Portugal of Portugal.
In the 2020 season, Giang guided his club to win the national championship title, the national cup trophy and the HCM City Futsal Open.
Thái Sơn Nam, who have won the national crown nine times, also took a bronze medal from the Asian Futsal Club Championship in 2019. Due to the COVID-19 pandemic, the 2020 tournament was cancelled.
Thái Sơn Nam have also been nominated for the best club in the world prize.
Other nominees include Mes Sungun Varzaghan FSC of Iran, MFK KPRF Moscow from Russia and Japan's Nagoya Oceans.
The winners will be announced later this week.
It is the second time that a Vietnamese entrant has been nominated by Futsalplanet. Two years ago, Hồ Văn Ý of Thái Sơn Nam vied for the best goalkeeper title.
In 2016, Spanish Bruno Garcia Formoso finished sixth in the list of best national team coach after he led Việt Nam to the Futsal World Cup finals.
The annual prizes have been released by Futsalplanet.com since the year 2000. The awards are considered the biggest in the world of futsal as FIFA does not have annual awards for five-a-side indoor football.
VNS