Visitors to Vinh Linh District, Quang Tri Province, should not miss their trip to Mui Treo (Treo Cape), a beautiful place papered by green forest and blue sea.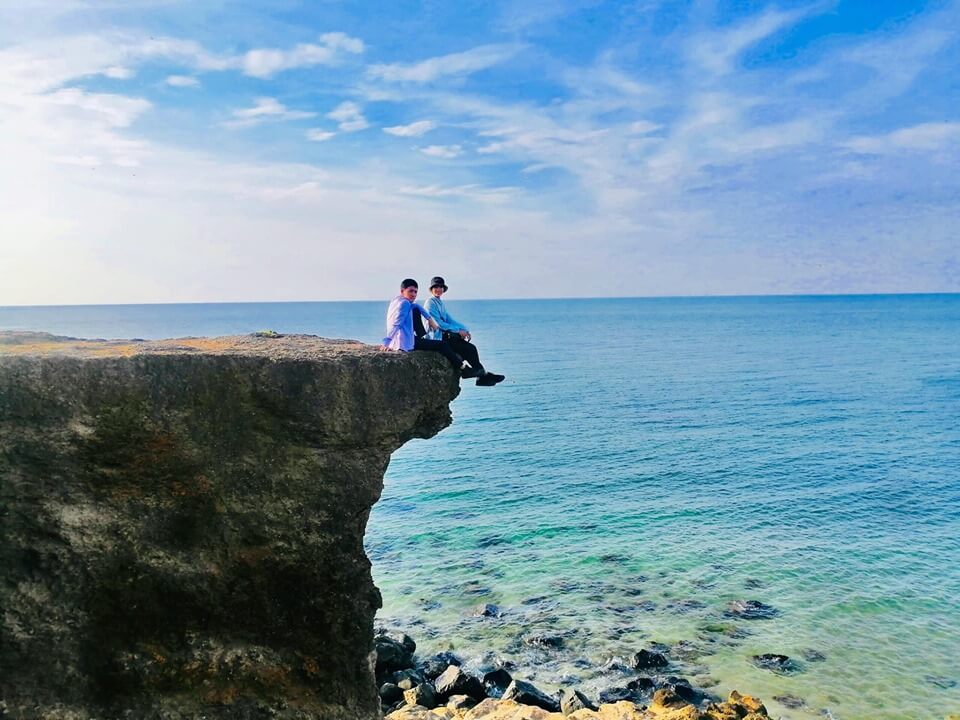 Mui Treo (photo: Bao Quang Tri)
Located in Vinh Kim Commune at a height of 25-30m above sea level, Mui Treo is a favourite camping and trekking place among backpackers.
During their trek to the cape, tourists will be amazed at the picturesque trans-forest road. They can also hear birds singing, watch colourful butterflies flying around, and breath in pure natural atmosphere.
Bestowed by Mother Nature with a 4-km white sand beach stretching from communes of Vinh Thanh to Vinh Thai, Treo cape is covered with 57-hectare Ru Bau primary forest, which is home to many precious and rare flora species.
The area leaves deep impressions on visitors thanks to its pristine nature which is kept intact without the touch of human activities.
After exploring Treo Cape, visitors can also take time to visit Lay Cape Lighthouse. In operation since 1976, the 37.9m-tall lighthouse helps to navigate ships which operate at sea in the provinces of Quang Binh and Quang Tri.
Recently, the Quang Tri provincial authorities approved the planning for Treo Cape in order to connect it with other popular tourist sites in the province, including the Hien Luong - Ben Hai national special historical relic site, Vinh Moc Tunnel and Cua Tung Beach, thus providing tourists with more exciting experience during their trips to the locality.
(NDO)