Politburo member Vo Van Thuong has asked the Vietnamese Writers' Association to continue protecting traditional cultural values while creating new humane values in the years ahead.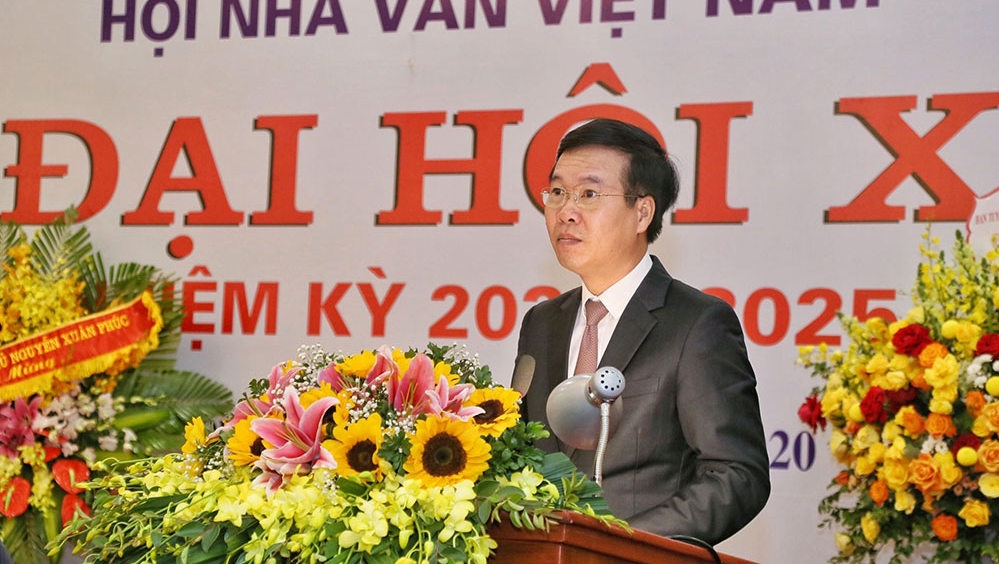 Politburo member and Head of the Central Commission for Communication and Education
Vo Van Thuong at the conference
Thuong, who heads the Central Commission for Communication and Education, made the request while attending a convention of the association which concluded on November 25.He also asked writers to continue introducing images of the Vietnamese country and people to the world through literature.
In his speech, the senior Party official called for a greater role of literary works in combating corruption and moral degradation as well as promoting national reconciliation and a healthy democratic life.
The association of Vietnamese writers had earlier elected the 63-year-old Nguyen Quang Thieu, who is known as a poet, fiction writer, translator and literary critic, as its new chairman for the next five years.
He has also been active in connecting Vietnamese writers and American authors who used to fought in Vietnam, and has won various domestic and international prizes, including the Korean Changwon KC International Literary Prize in 2018.
The poet said that the challenges facing the association in the coming years are enormous but the real challenges belong to each writer who has to answer numerous questions about themself, their surrounding people, and the nation in an age of tumult.
(NDO)