(Cinet)- The Xoe Thai Arts of Tay ethnic minority is building dossier to submit UNESCO for recognizing as a Intangible Cultural Heritage of Humanity.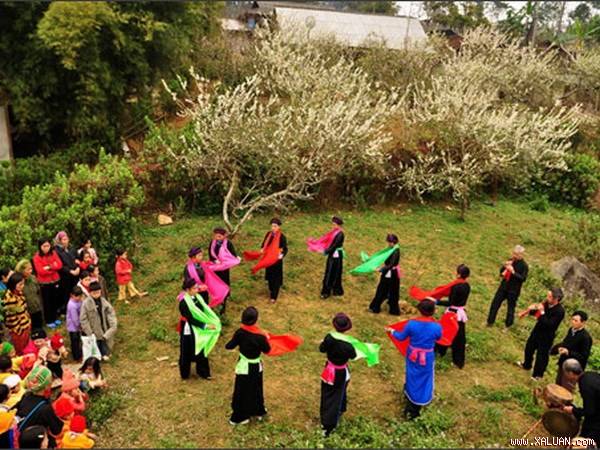 Illustrative image
Originally, the Xoe Thai Arts are only presented and served in family Hoang A Tuong, guests and heads of the neighborhood. According to the tradition, on the night of the 30 Tet Holiday, when the first crow of the New Year rang, it's time for the Xoe showtime.
The Xoe Thai had interferences and acculturation with the French Waltz. While helping to build the palace Hoang A Tuong (from 1914 to 1921) and support the rule of the Hoang family, the French brought the rhythm of waltz to Xoe, which makes this dane even more dynamic and playful. This has created unique and special to the Xoe Tay, from the Xoe Muong and Xoe Thai.
On June 07, 2016, the Ministry of Culture, Sports and Tourism has published a Official Dispatch No. 2125/BVHTTDL-DSVH sending to the People Committee of Lai Chau, Son La, Dien Bien, Yen Bai, Thanh Hoa about the policy of creating the dossier " Xoe Thai Arts", asking the provinces to put forward plan for task and completing the dossier.