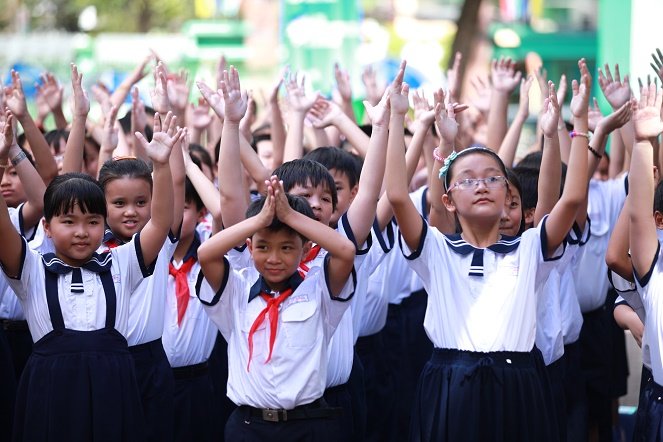 Illustrative image
(Cinet)- Ministry of Culture, Sports and Tourism as well as relevant ministries will organize "action month for childre in 2016" with a theme of "For a safety life, accident and injury prevention for children" on June 01-30.
In Official Dispatch No.1340/BVHTTDL on April 20, 2016, Ministry of Culture, Sports and Tourism requires some departments of culture, sports and tourism, Department of Culture and Sports in some provinces/cities positively organize some activities for children as follows:
1. Increasing more quality for associating with some departments, agencies, goverments and familities to prevent accident and injury for childre, especially drowing to ensure a safte life and healthy environment. In detail, propagandizing some activities nearby the river; warning some parents to take care of childern in the location nearby the river. Children's forums will be held at different levels so that children can raise their proposals on the prevention of accidents and injuries.
2. Some locals that belongs to swimming pools should organize swimming-studying classes to prevent drowning for children when accessing to the water, reduction or free fees for children on June and August, 2016.
3. Directing and guilding some centers of sports and culture in provinces, districts and communes to organize some activities of sports, some classes of sports for children on summer in 2016.
4.Creating more conditions for children to participate into entertaining and sporting zones.
5.Associating with some press agencies, radio station to enhance propaganda, campaign to increase more awareness of role and effect of sports for material and spritual development as well as living skills for children.
This year, the action month focuses on disseminating safety for the lives of children by preventing accidents and injuries, further raising the awareness and responsibilities of agencies, organization, individuals and children in the prevention and control of child accidents and injuries, especially in drowning and traffic accidents, ensuring that children live in a safe and healthy environment for development.