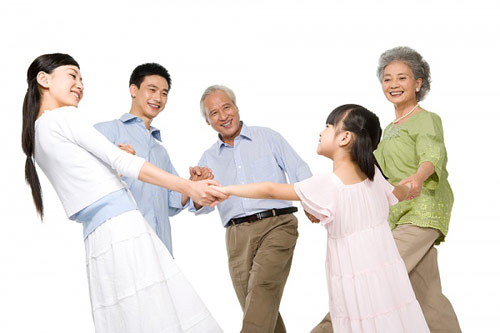 Illustrative image
(Cinet)- Decision No.1279/QĐ-BVHTTDL on March 31 of Ministry of Culture, Sports and Tourism relates to organize propaganda to implement Project on developing some good values of family relationship and building happy and sustainable family up to 2020.
Ministry of Culture, Sports and Tourism entrusts Family Department to host and associate wit some relevant agencies to propagandize happy family on family and children magazine.
Outline of the propaganda aims to propagandize some approaches and policies of the Party and the State as well as some good values in family relation to support some members to build happy and cultural family; implement to increase more awareness and responsibility of some levels, sectors on family violence prevention.
About content, the program belongs to magazine to participate into Vietnam Family Day on June 28 and action month of family violence prevention; focusing on approach and policy of the Party and the State about building happy family; some activities of happy family and community; some good values of family relationship to support some member to build happy family; gender equality in family…
Content of the magazine: focusing on propaganda; some activities of the ministries, agencies and locals to implement happy family; family violence prevention; typical model; knowledge, skill and experience; life education in family; associating between family and school in moral education and lifestyle for students; criticizing some legal violations of family.
Department of Family supplies some information and documents in the project of family magazine; using some information on magazine of family and children.