(Cinet)- Chair of Tuyen Quang People's Committee has signed a decision No. 1954C/QĐ-CT approving an investment and construction plan for Thanh Nha Mac anti-degradation and rehabilitation work (Tuyen Quang ancient citadel).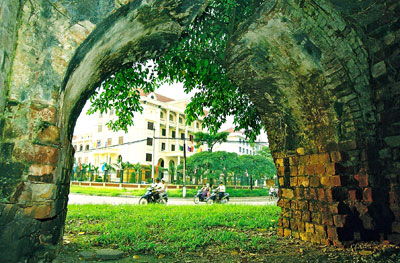 Under the project, the Western and Southern entrances and walls of the citadel will be restored and anti-degraded; signposts and fences will be also raised to identify relic space, contributing to ensuring aesthetics and harmonious combination between traditional and modern style.
As assigned by Provincial People's Committee, Department of Culture and Information, an executing agency, is responsible for making the investment and construction project, submitting to senior authorities for appraisal; order local authorities to appraise the investment and construction project and designing documents aimed at ensuring the demand of technical quality and use.
The total cost is worth over 6 billion VND financed by Ministry of Culture, Sports and Tourism and other donors. The anti-degradation and rehabilitation of Thanh Nha Mac will have been implemented from now to the fourth quarter of 2009.
(Source: BTQ)